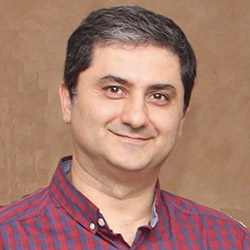 Dr Yousef Khammar
GP
Dr Khammar brings to the practice special expertise in the treatment of skin cancer. A husband and father of two boys, Yousef has been working as General Practitioner in Australia since 2006 and in his home country, Iran, from 1996 to 2006.
While enjoying providing full range of general practice services, Yousef has also completed courses and worked in skin cancer medicine and surgery as special interest.
Apart from family affairs, when he can make a "me time", Yousef enjoys reading (mostly on nature, life and human being), music (especially blues and old school rock) and playing tennis to keep as fit as possible.
His interests are in the areas of:
Skin cancer including surgical treatment
Mental health
Diabetes
Men's health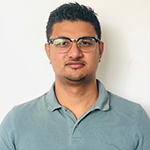 Mr Prakash Dhital
Physiotherapist
Prakash graduated with Bachelors of Physiotherapy from India in 2012.
After graduation, he moved back to his native Nepal and help establish a physiotherapy department at AB Care International Hospital in Pokhara. It proved to be a major milestone to the hospital as they saw a huge surge in the influx of patient both in the physiotherapy department and other services. AB Care Hospital has never looked back since.
Being an ambitious professional, Prakash migrated to Australia to further his career in 2014 with his wife Reshma, who is now practising as a registered nurse.
It was not easy initially, Prakash worked hard to obtain his general physiotherapy registration which was a very lengthy and laboured process. He has been working as a physiotherapist in the Ipswich region since 2016.
Prakash has wide range of skill sets but has keen interest in musculoskeletal conditions. His notable expertise is pain management through dry needling, manipulation and mobilisation. Both his patients and former employer speak highly of him.
Prakash is available for appointments on Saturdays.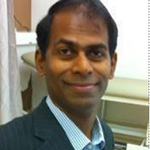 Dr Thittukattoor Sudhahar
Orthopaedic Surgeon
Dr Thittukattoor Sudhahar is an Orthopaedic Surgeon with a special interest in hip, knee & shoulder (arthroplasty and sports medicine).

Dr Sudhahar graduated from the Coimbatore Medical College, India in 1995. He migrated to the United Kingdom in 2000 where he undertook further study at the Mersey Deanery completing the orthopaedic training programme. He became a Fellow of the Royal College of Surgeons Edinburgh. Dr Sudhahar worked as a consultant internationally for 10 years. This included 3 years in the UK prior to moving to Australia in 2015.
Dr Sudhahar become a Fellow of the Royal Australasian College of Surgeons in 2017. He is also a member of the British Orthopaedic Association and British Association for Knee Surgery. He has published a number of papers and is a reviewer for the British Bone and Joint Journal (BJJ). He teaches CCrISP and EMST courses for the Royal Australasian College of Surgeons.
Dr Sudhahar has held both public and private appointments in Tamworth, NSW for the past five years and has recently relocated
to Queensland. Dr Sudhahar is now consulting and operating at Greenslopes Private, St Andrews Ipswich and Mater Springfield Hospitals.
Dr Thittukattoor Sudhahar consults in English, Hindi and Tamil. He welcomes all doctor enquiries and looks forward to working with you to achieve successful orthopaedic outcomes for your patients.

Dr Balreddy Angiti
GP
Introducing Dr Balreddy Angiti!
Our fantastic new doctor works at our Practice every Sunday from 9.30am until 2.00pm. Dr Angiti has been working in Australia for the past 12 years. Before working within the General Practice, Dr Angiti worked within Queensland Health for 10 years. He has extensive experience in various sub specialties of adult medicine, skin cancer medicine, diabetes as well as general and preventive medicine.
In his leisure time you'll find him playing tennis and cricket!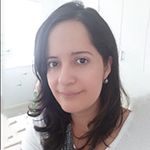 Ms Andrea Fayad
Psychologist
Andrea is a registered Psychologist with over 10 years of experience working with all ages. She has worked in a variety of workplace environments, including private practice, educational and community settings.
Andrea deeply values working collaboratively with her clients to establish a deeper understanding of their experiences and to develop an appropriate treatment plan which is tailored to their individual needs. She aims to provide a safe space where her clients can feel empowered to achieve their personal goals. Andrea believes it is an honour and privilege to be allowed to hear somebody's life story and is dedicated in supporting meaningful change in people's lives with the care and respect everyone deserves.
Andrea takes an eclectic approach that utilises current evidence-based treatment including Cognitive Behaviour Therapy (CBT), Acceptance and Commitment Therapy (ACT), Dialectical Behaviour Therapy (DBT) and mindfulness-based strategies.
Andrea has experience working with:
Depression
Anxiety
Low self-esteem
Grief counselling and dealing with personal crisis
Suicide prevention
Trauma
Post Traumatic Stress Disorder (PTSD)
Stress management
Anger management issues
Dealing with work issues and achieving personal goals
Relationship and family problems
Parenting programs
Andrea is available for appointments on Thursdays.
Accessibility
Face to face counselling
Telehealth available
Consults in English and Spanish